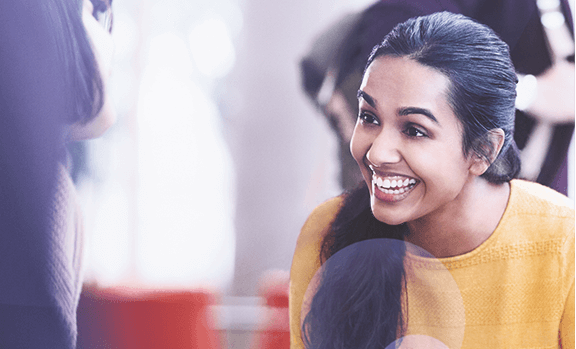 What does Kyleena® look like?
Kyleena® consists of a small, white, T-shaped body made from soft, flexible plastic.
The vertical and horizontal arms of the T-body are about 3 cm long. The vertical arm is surrounded by a narrow, cylindrical shaped drug reservoir that contains levonorgestrel. Two fine blue plastic threads are attached to the tip of the vertical arm. These threads are used for removal of the system. The threads can also be used to check if Kyleena® is in place. In addition, the vertical stem contains a silver ring located close to the horizontal arms, which is visible under ultrasound. Kyleena® is packaged with the EvoInserter® (which is used to place Kyleena®).
Are there any serious warnings and precautions?
Serious Warnings and Precautions
Hormonal contraceptives including Kyleena® DO NOT PROTECT against Sexually Transmitted Infections (STIs) including HIV/AIDS. To protect yourself against STIs you can use condoms with Kyleena®.

Cigarette smoking increases the risk of serious side effects on the heart and blood vessels. You should talk to your healthcare professional about the risks of smoking.

Kyleena® may become attached to (embedded) or go through the wall of the uterus. This is called perforation. If you experience severe abdominal or pelvic pain with or without vaginal bleeding contact your healthcare professional immediately.
Please refer to the Kyleena® patient information leaflet for full indications, contraindications, warnings, precautions, side effects and patient selection criteria.